We had this tradition at home: Friday night was TV night with Pizza, i.e. we used to choose a movie or TV show and order pizzas and while watching something that every body enjoyed we would eat our pizza on the rug of the living room like a picnic. But life happens, kids grow up and are not interested in the same things. So now, there is 'movie night' at friends, and we eat pizza in a civilized manner at the table on Sunday night.
But, last week Philippe was somewhere in India playing water-polo, and 'movie night' had been cancelled. So we decided to have our own movie night. I cannot remember what Juliette and Victor chose to watch, but Alice and I watch 'An Education' from Lone Sherfig.
Both of us loved it. Some might say that there's nothing new in the movie, that there's no surprise. We do not care, and we were so taken by the costumes.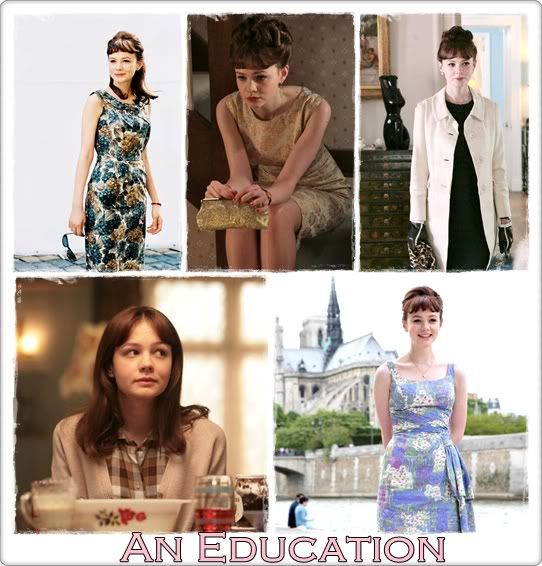 This blue dress would look lovely on Alice.
It made me think of '
In the mood for love
', costumes where beautiful too.